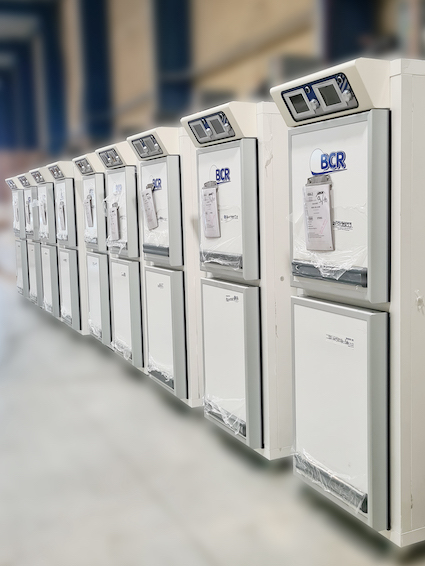 Your refrigeration expert
Founded in 1996, BCR designs and manufactures in France (factory in Morangis – South of Paris) a complete range of refrigeration products for the bakery industry.
Our extensive product portfolio answers all your requirements, from fermentation to preservers (cabinets and walk-ins) and yeast production (Prolevain). Across France and throughout the World, we have a team of professionals ready to help.
Discover our extensive product portfolio: from retarder proofer cabinets to fast freezing. From modular pastry making towers to our Prolevain. You will always find a product designed to answer your requirements.
A dynamic company
in constant evolution
1996
A company at your service for over 23 years
+2000
Customers and distributors worldwide
Modsystem simplicity
at your fingertips
Modsystem represents the cutting edge of BCR electronic control systems. Modsystem is the only system on the market with internet connectivity integrated as standard.
Modsystem allows real-time and remote control of all your BCR's products. Our solution enables you to keep temperatures and cycles records over a period of 10 years.