With BCR's prolevain device you can make levain using two traditional methods: liquid or pastry.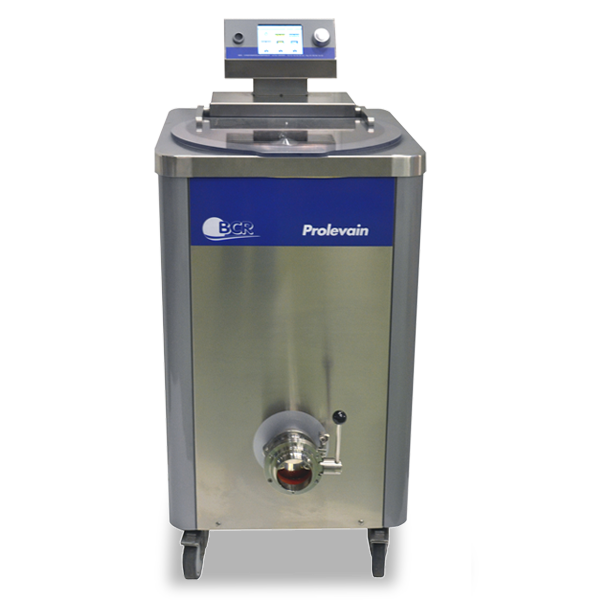 Capacity: 117 L, 80 kg of semi-pastry levain
Depth: 825 mm
Vat height: 1090 mm, to reduce MSK issues due to loading
Height and access height to the vat: 1088 mm
Width: 610 mm, making this the smallest door size on the market
All stainless steel pressed vat with a welded top which reduces the areas where residue can accumulate and minimises the development of bacteria.
User-friendly LCD screen electric control
Single-phase power supply via one socket
Cycle restart in the event of a power cut
Power supply voltage: Single-phase 220V
Power: 1.5 kW
During manufacture, the copper heat exchanger is coiled around the vat all in one block: this prevents any leaks.
With its coiling around the whole length, you can adjust your production volume while guaranteeing an optimal chiller distribution.
The self-regulating heater cable is coiled around the vat. The heating power is therefore distributed evenly and prevents hot spots that may damage the levain.